Lightfall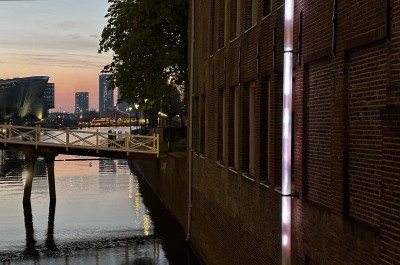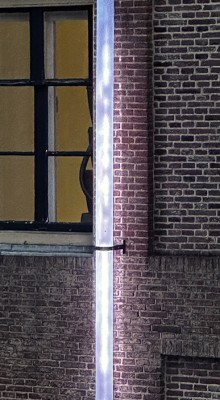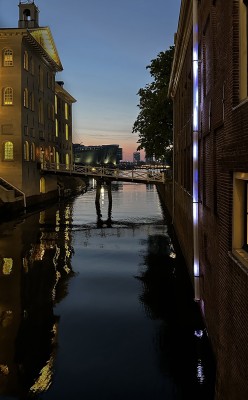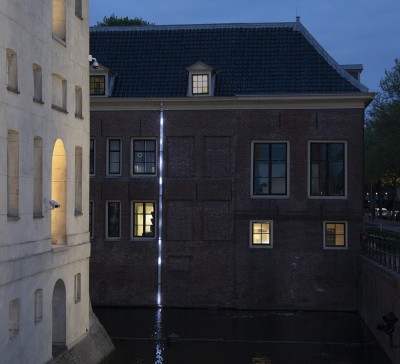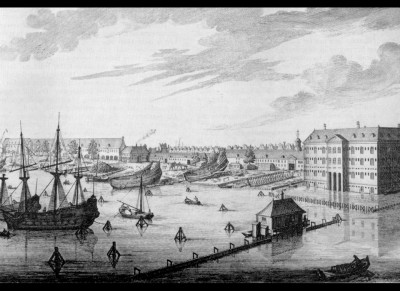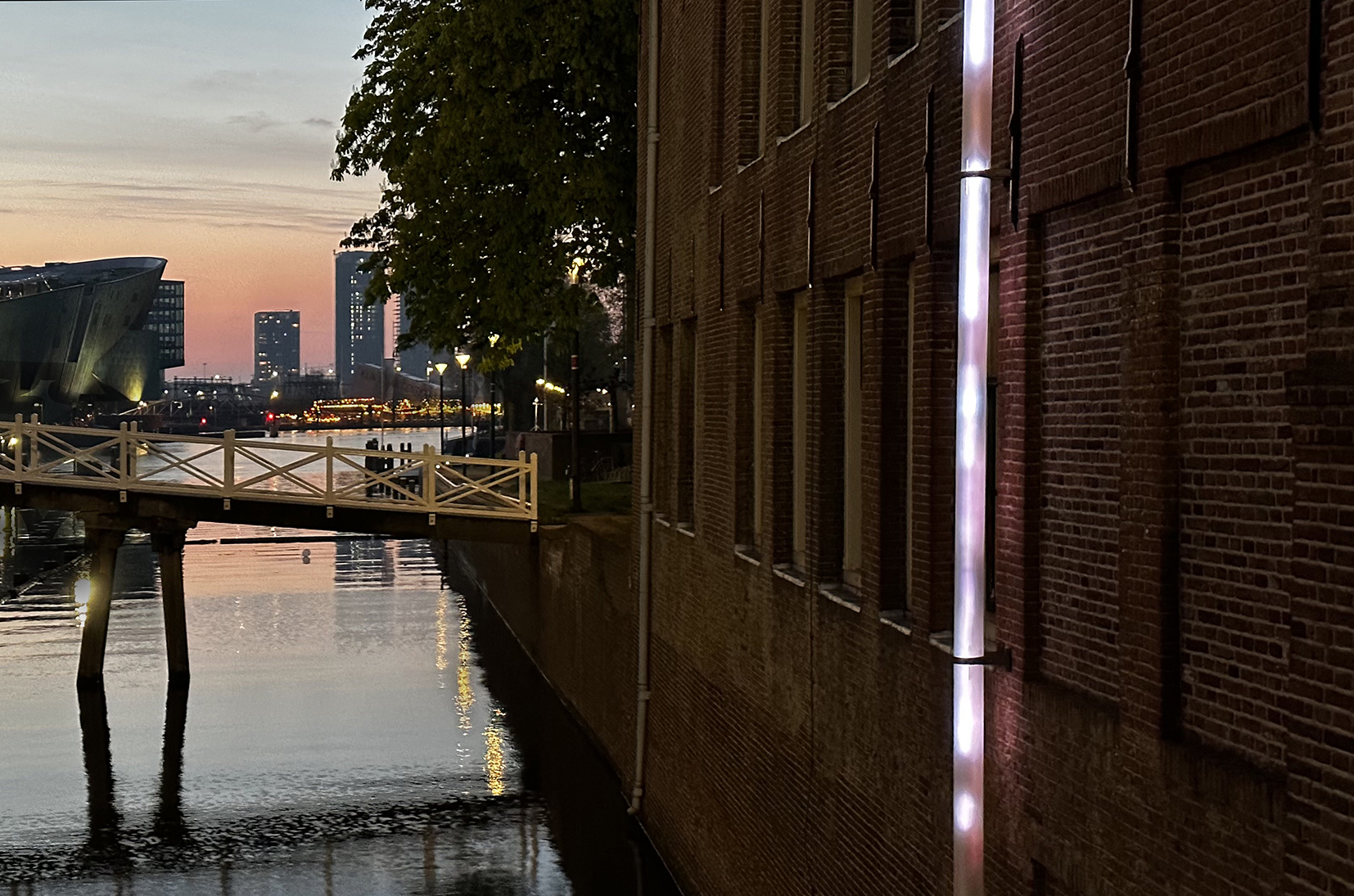 Lightfall by Titia Ex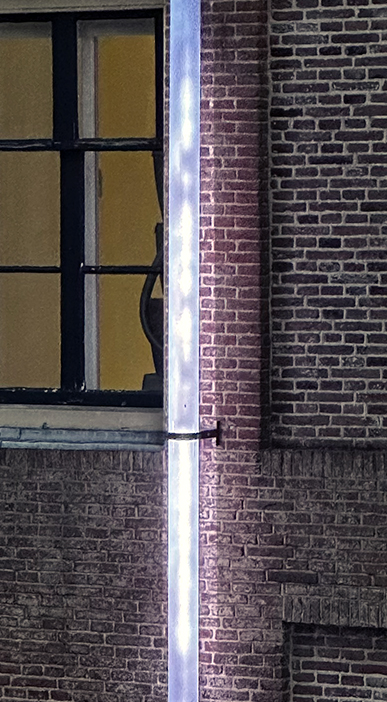 Lightfall by Titia Ex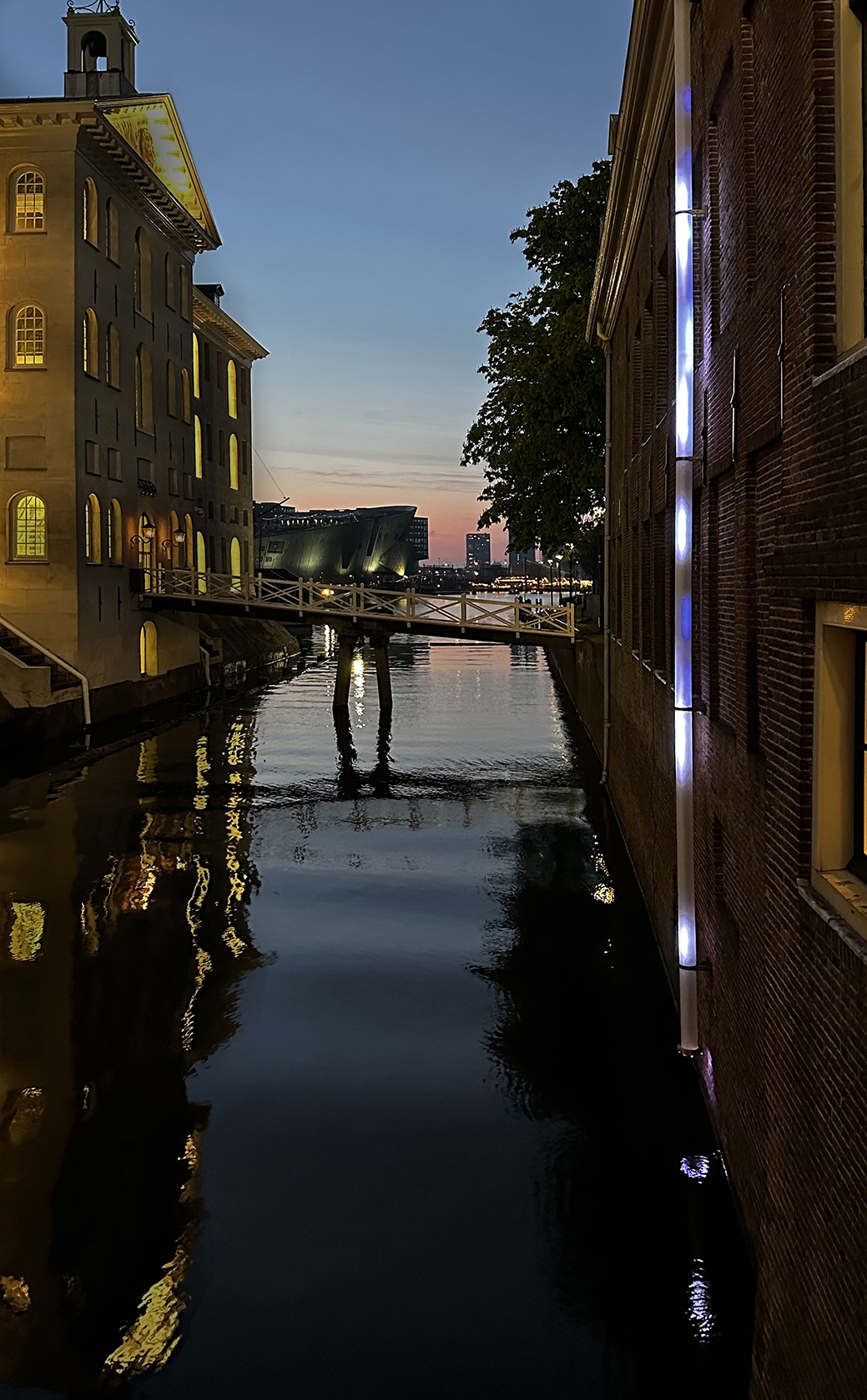 Lightfall by Titia Ex
Lightfall by Titia Ex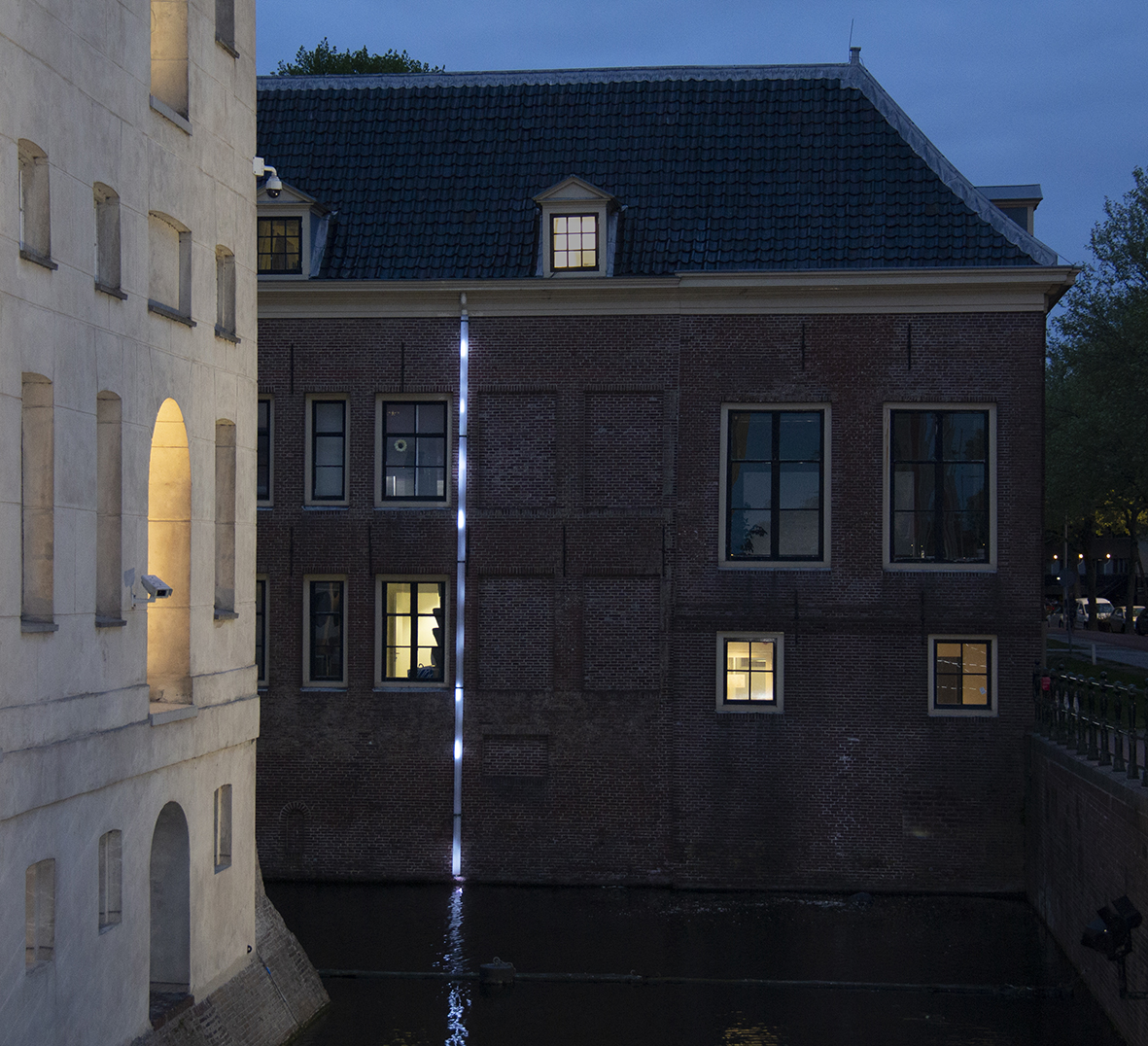 Lightfall by Titia Ex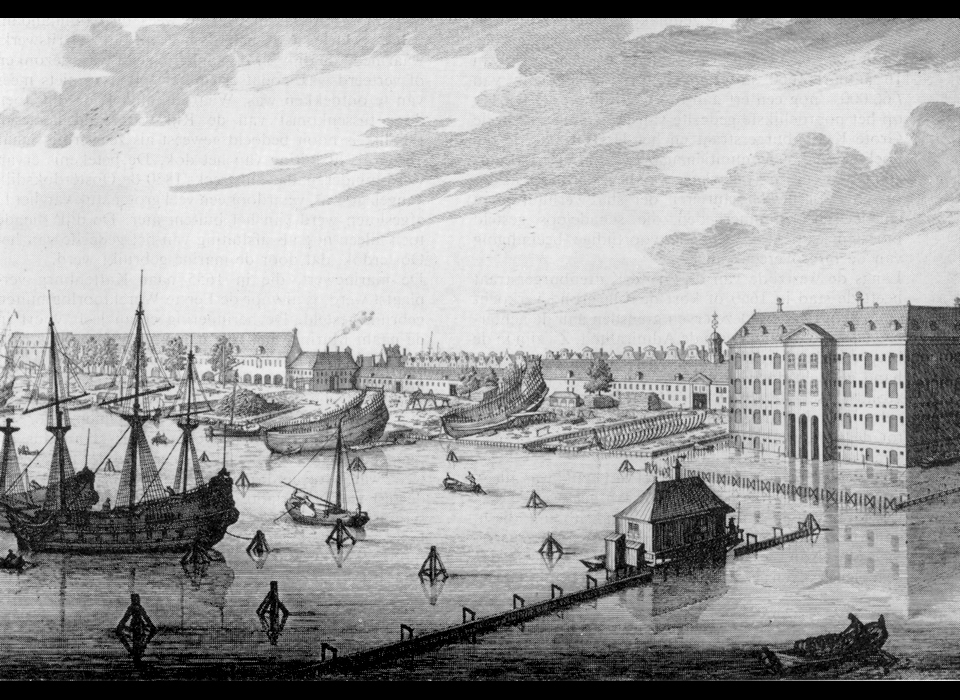 Ships Carpenter Yard Admiralty Amsterdam 1655
Lightfall
Specs: Rainwater drain 9.50 meters, LED, rainwater, light animation ± 6 minutes, Wharf building Marineterrein, Amsterdam.
The installation Lightfall makes the vein, the interweaving of Amsterdam with water visible. An existing rain pipe is transformed into a functional semi-transparent rainwater drain with light and water. This poetic gesture reveals a living, breathing ecosystem and makes the context of the built environment visible and tangible. The rhythmic light programme, based on the different manifestations of water, mixes with the sky or water colours.
The 1655 Wharff building reflects a rich history. Hundreds of years ago, the shipyards of the Admiralty, the today's Navy, arose here on an inlet of the Zuiderzee. At the time, Amsterdam was the largest port in the world. The Marine Warehouse, today's National Maritime Museum, caught rainwater in the courtyard and supplies the ships before they sailed to all continents.
Through the interplay of light and water, the artwork shows the close connection between Amsterdam's history, location and ecosystem.
Location: 17th century exterior wall Wharf building Marineterrein* next to the National Maritime Museum of Amsterdam.
* The Marineterrein is experimenting with how we can keep the city liveable for everyone and adapt to the changing world.
Vallend Licht
Specs: Hemelwaterafvoer 9,50 meter, LED, regenwater, lichtanimatie ± 6 minuten, Werfgebouw Marineterrein, Amsterdam.
De installatie Vallend Licht maakt de ader, de verwevenheid van Amsterdam met het water zichtbaar. Een bestaande afwateringspijp is getransformeerd naar een functionerende semi-transparante hemelwaterafvoer met licht en water. Met dit poëtische gebaar wordt een levend, ademend ecosysteem onthuld en de context van de bebouwde omgeving zichtbaar en tastbaar. Het ritmische lichtprogramma, gebaseerd op de verschillende uitingsvormen van water, mengt met de lucht of water kleuren.
Het Werfgebouw uit 1655 weerspiegelt een rijke historie. Honderden jaren geleden ontstonden hier aan een zeearm van de Zuiderzee, de werven van de Admiraliteit, de huidige Marine. Amsterdam was destijds de grootste haven ter wereld. Het Zeemagazijn, het huidige Scheepvaartmuseum, ving op de binnenplaats regenwater op en bevoorraadde de schepen, voordat deze zeilend naar alle continenten vertrokken.
Door het samenspel van licht en water laat het kunstwerk de nauwe verbondenheid tussen de geschiedenis, locatie en ecosysteem van Amsterdam zien.
Lokatie: 17e eeuwse Werfgebouw Marineterrein* naast het Scheepvaartmuseum, Amsterdam.


Op het Marineterrein wordt geëxperimenteerd hoe we de stad leefbaar kunnen houden voor iedereen en kan aanpassen aan de veranderende wereld.