Awakening of Mary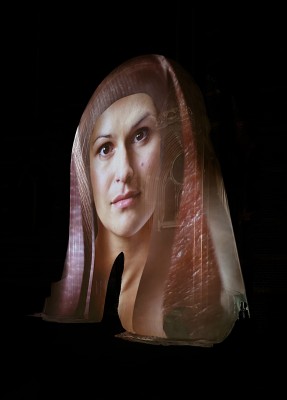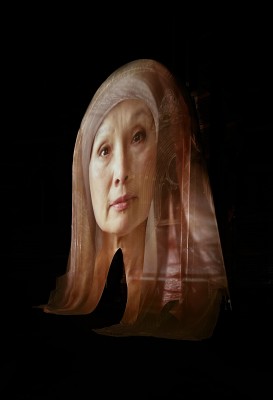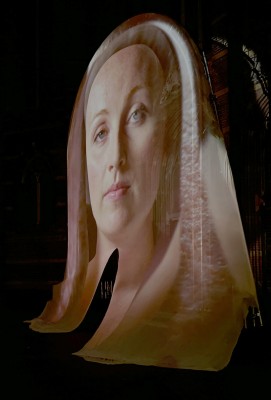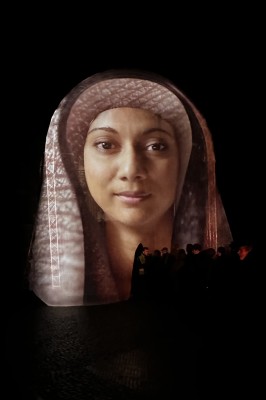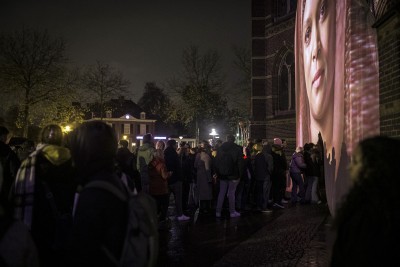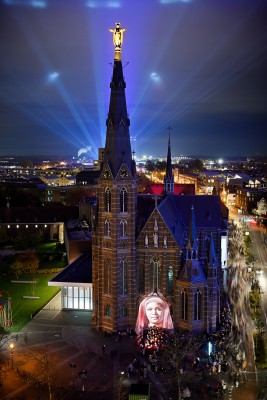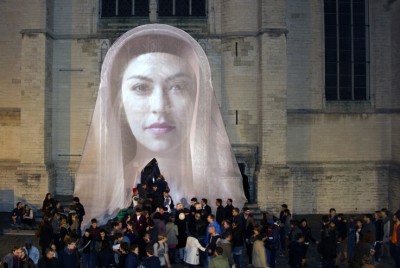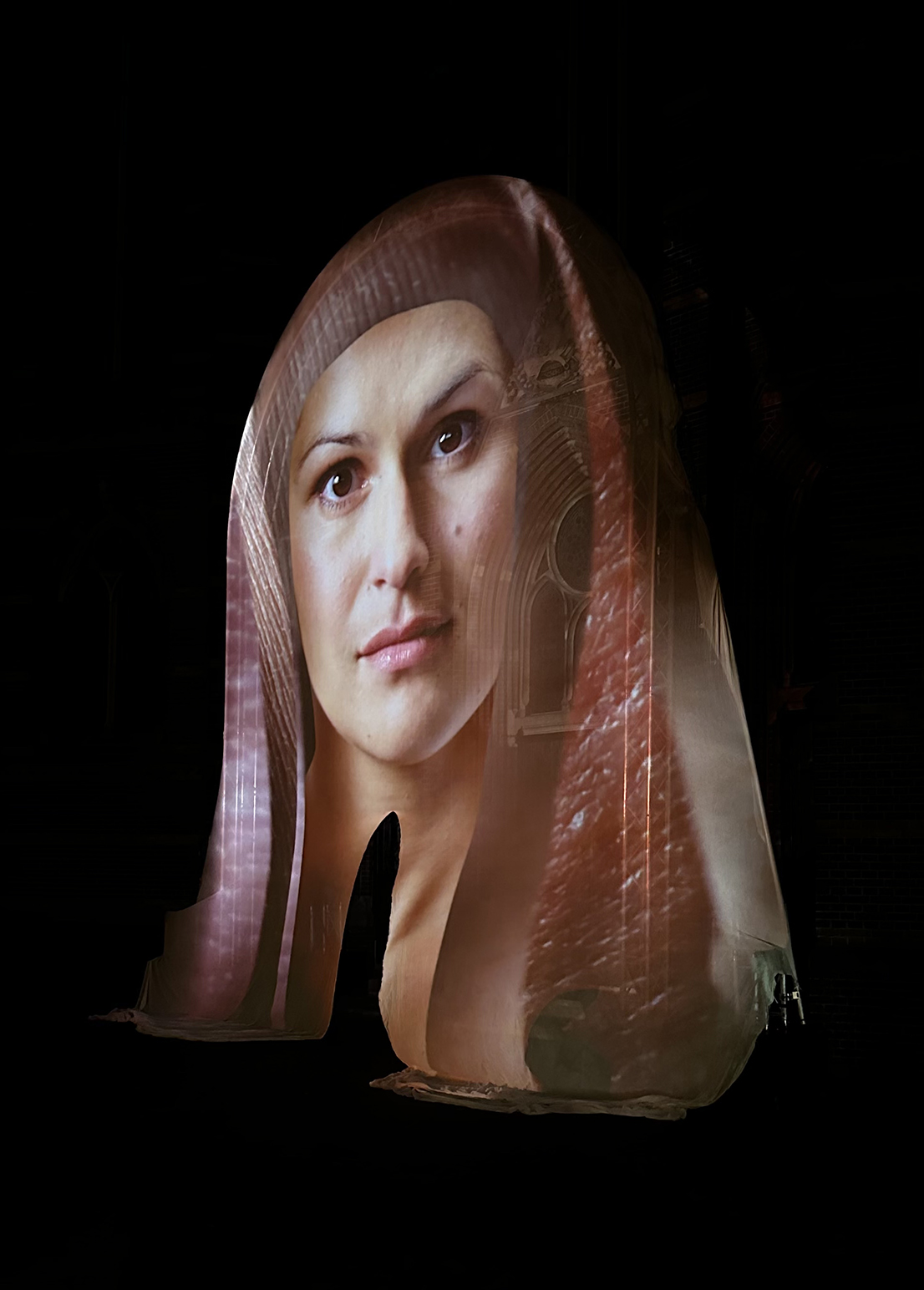 Awakening of Mary by Titia Ex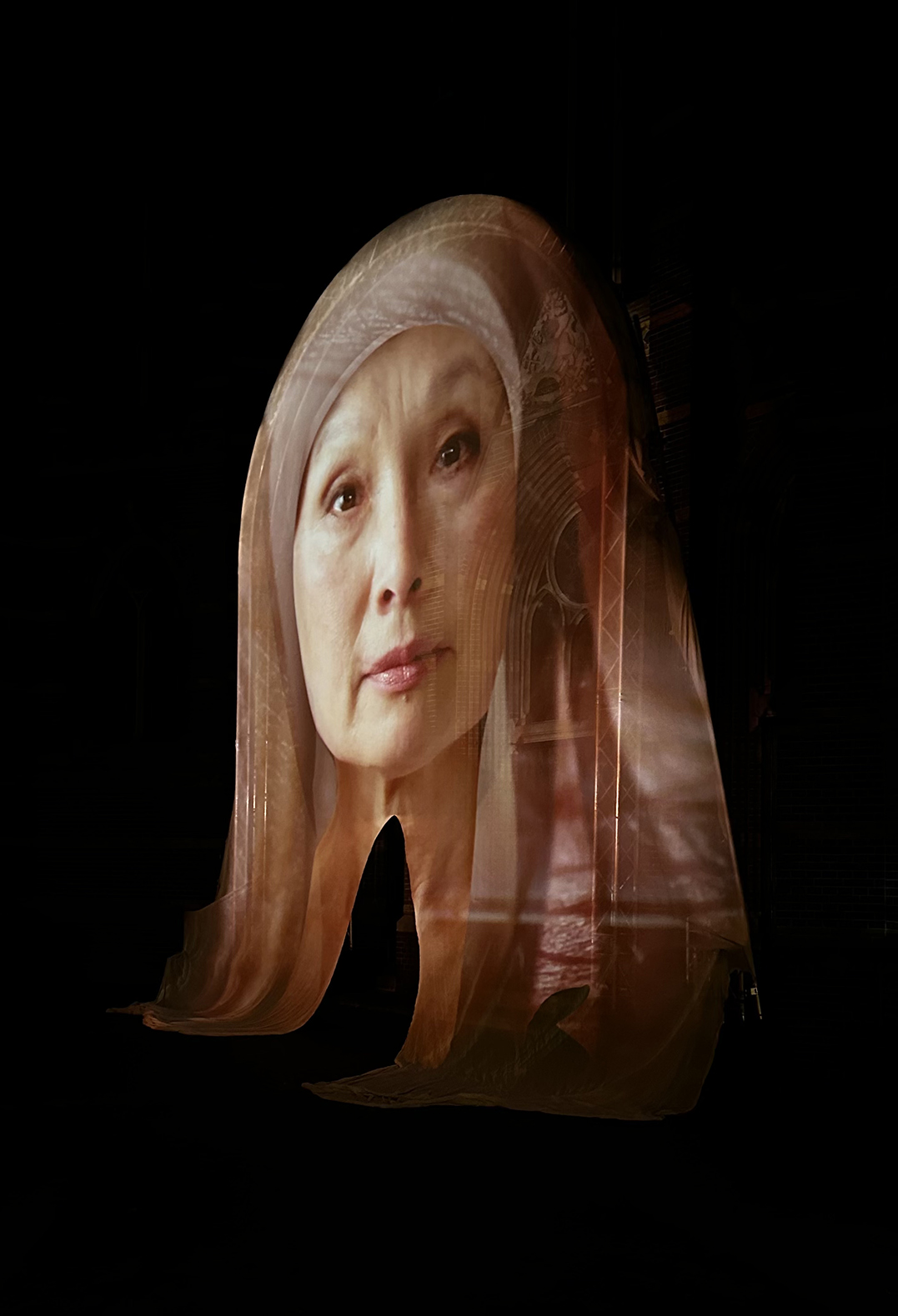 Awakening of Mary by Titia Ex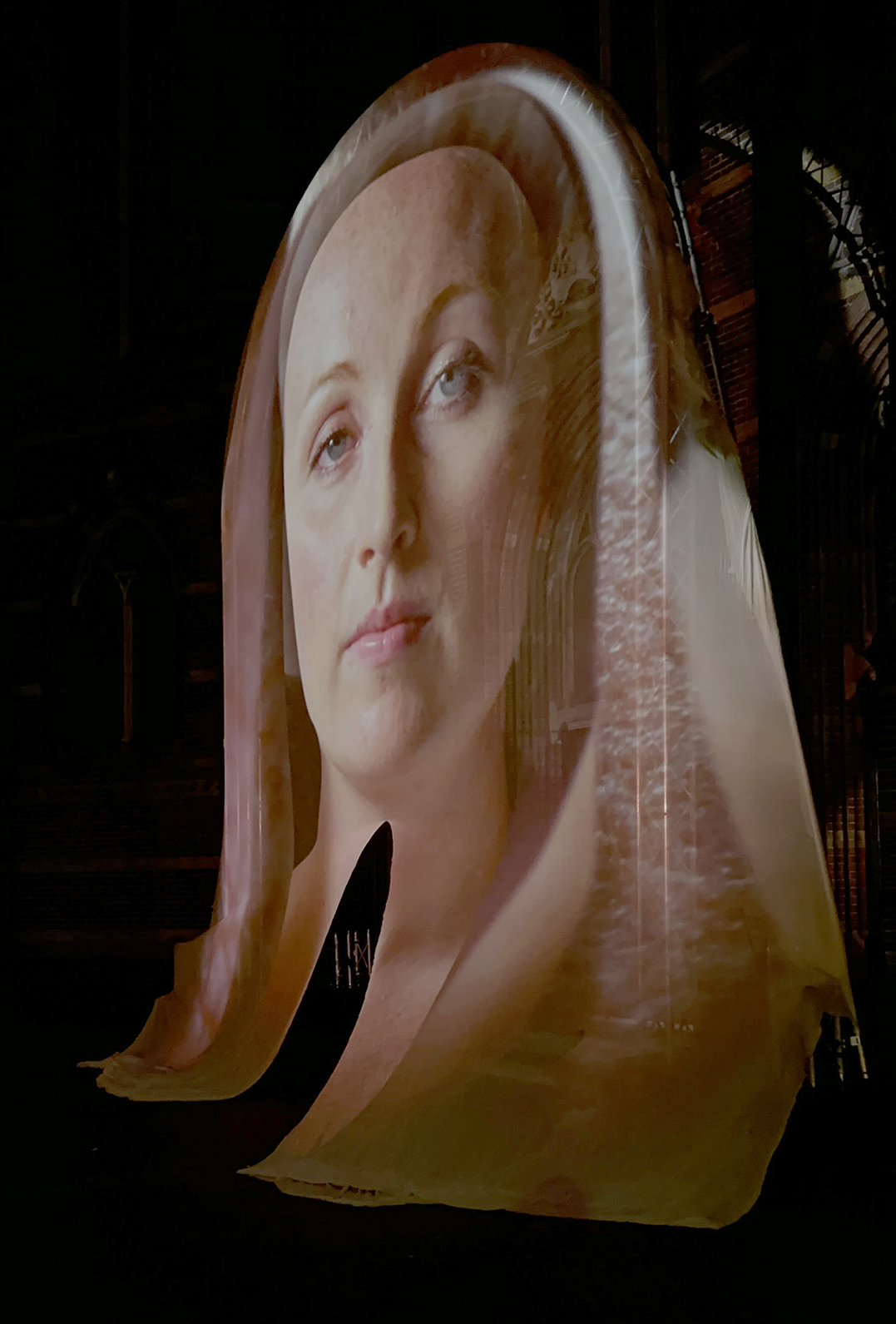 Awakening of Mary by Titia Ex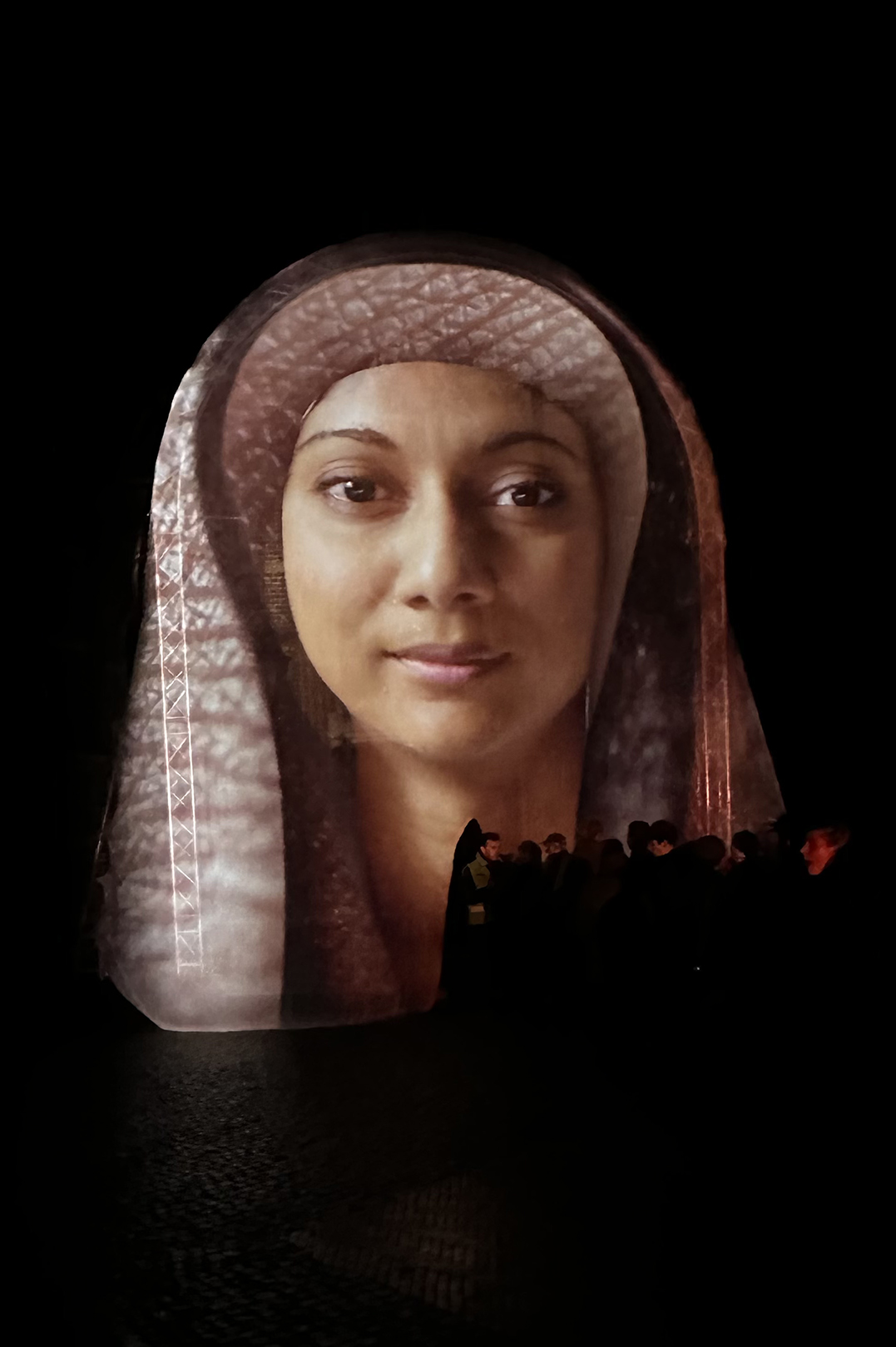 Awakening of Mary by Titia Ex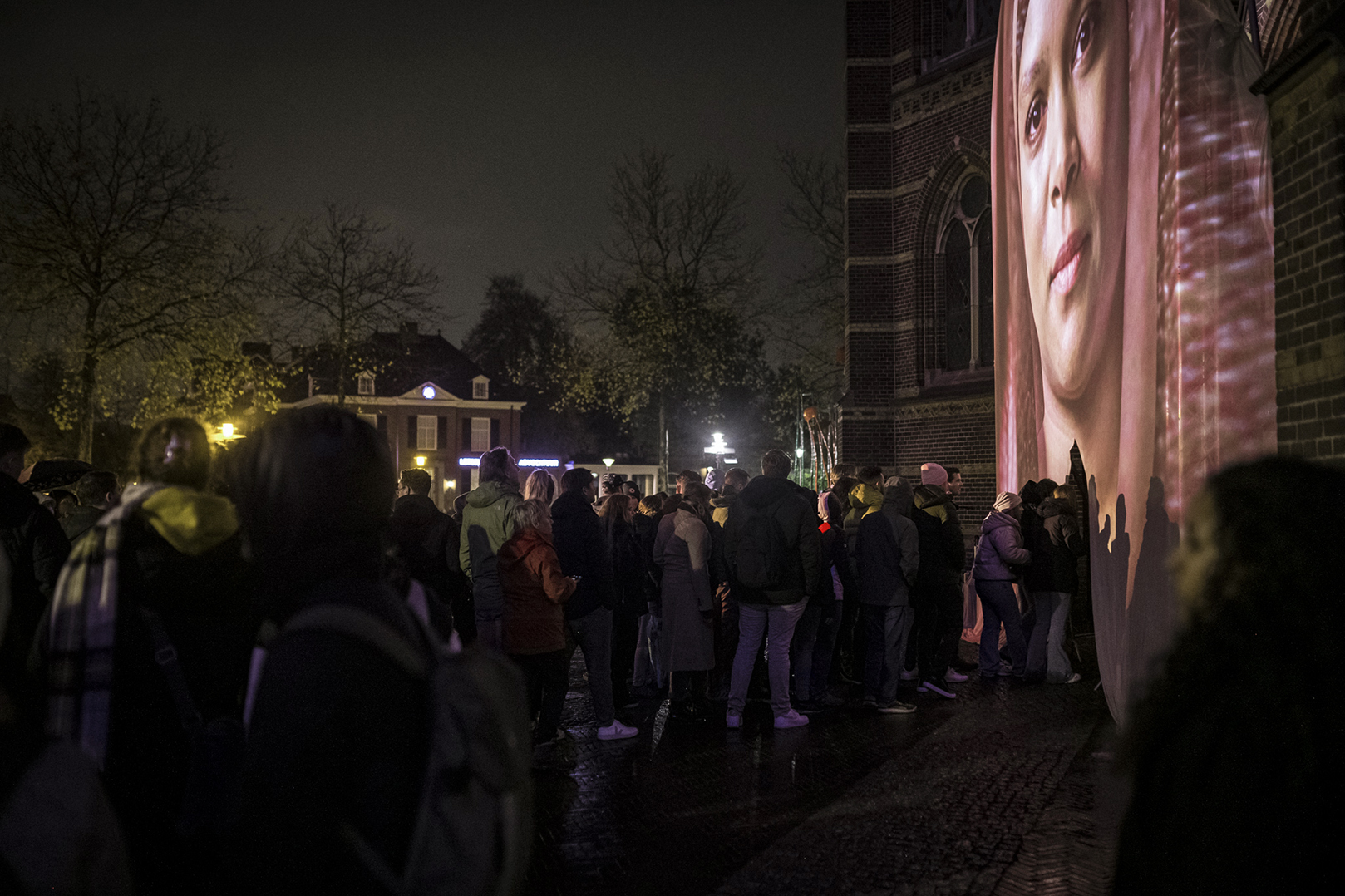 Awakening of Mary by Titia Ex Photo: Max Kneefsel
Urban Skin GLOW Photo: Bart van Overbeeke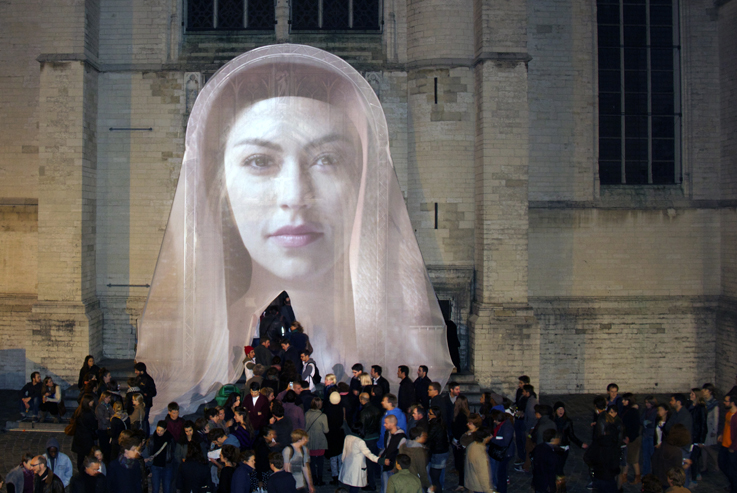 Awakening of Mary by Titia Ex Brussels
Awakening of Mary
Specs: Videoloop, constructed with 8/9 clips (4K camera) of each model, various locations. In collaboration with the Dutch Kamerkoor, Phanta Vision and funding of the AFK Foundation.
Awakening of Mary is a light sculpture of Mary: mother and virgin in one. Ten contemporary women between the ages of 21 and 73 years and from diverse ethnic backgrounds, representing this universal woman. Mother and virgin, full of purity, earthy and spirited.
The video loop shows women in all their nakedness. Their head chastely covered with fragments, close-ups of their own skin, like a wrist, finger or neck. A robe, the skin with which they engage in a dialogue with their surroundings. A veil that makes them tangible, almost touchable.
The Awakening of Mary is part of our spiritual heritage. It is woven into the DNA of our daily existence, tangible and intangible. Contemporary women rooted in images and meanings. The projection evokes creates a sence of connection, an intimate moment for the audience. Where purity, the soul and respect for the body come together and the spiritual and sensory worlds meet.
The 'Awakening of Mary' was created in collaboration with the Dutch Chamber Orchestra and is made possible by AFK Culture grants.
With the Nederlands Kamerkoor recording of Monteverdi's Marian Vespers of 1610
De Maria Ontslaping
De Maria Ontslaping is een lichtsculptuur van Maria: moeder en maagd in één. Tien hedendaagse vrouwen tussen de 21 en 73 jaar oud en van diverse etnische achtergronden, vertegenwoordigen deze universele vrouw. Moeder en maagd, vol puurheid, aards en bezield.

De video-loop toont vrouwen in al hun naaktheid. Het hoofd kuis bedekt met fragmenten, close-ups van hun eigen huid, zoals een pols, vinger of nek. Een gewaad, de huid waarmee ze een dialoog met hun omgeving aangaan. Een sluier dat hen tastbaar, bijna aanraakbaar maakt.
De Maria Ontslaping maakt deel uit van ons spirituele erfgoed. Ze is verweven in het DNA van ons dagelijks bestaan, materieel en immaterieel. Hedendaagse vrouwen geworteld in beelden en betekenissen. De projectie roept een gevoel van verbondenheid op, een intiem moment voor het publiek. Waar zuiverheid, de ziel en respect voor het lichaam samenvallen en de geestelijke en zintuigelijke wereld elkaar ontmoeten.
The Awakening of Mary kwam tot stand in samenwerking met het Nederlands Kamerkoor en is mede mogelijk gemaakt door AFK Cultuursubsidies.