Calendar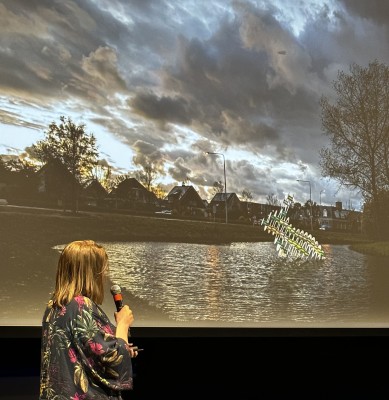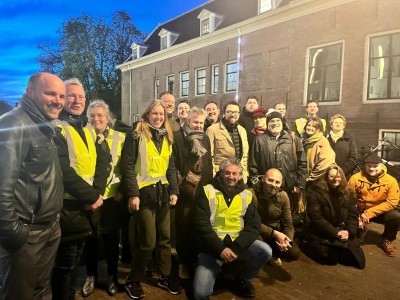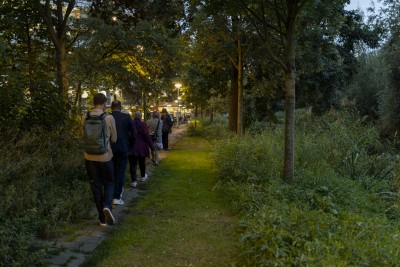 OODE Gallery
Silkscreen printed glass panels in 3 layers: Black, blue and yellow by Titia Ex. Light - darkness, slow - fast, show - block what is behind. A play with time, space and the light of the surroundings. Appearing of disappearing, you will always perceive a change. Contact: OODE Gallery
November 21, 2023
Gala van de Wetenschap
Curator Eric Scherder
Speaker, in collaboration with Amsterdam University of Appleid Sciences (HVA)
Gala van de Wetenschap
Internationaal Theater Amsterdam (ITA)
November 11 & 18 2023
GLOW
Private Light
Philips Museum Eindhoven
GLOW
November 2 & 3, 2023
Bringing life to public spaces with Light Art
Lecture at the Conference of International Light & Art in Public Spaces (LAiPS)
Creative Europe programme cities of Lyon (FR), Oulu (FI) & Turin (IT)
Bringing life to public spaces with Light Art
2023 - Turin Italy
September 22, 2023
Licht & Donker
Academic Table about Light & Darkness
Organisation Muncipality of Amsterdam,
ARTIS Amsterdam Royal Zoo & Amsterdam Dark Festival
Light-sensitive walk
Together with District Committee Amsterdam-North
Buikslotermeerplein area, Amsterdam-North, 2023
POP-UP EXPO 'Members Only'
Atelier Néerlandais
121, Rue de Lille - 75007 Paris, 2023
Panel Color & Light
Licht & Ruimte / Light & Space Fair
EXPO Houten, 2023
SYMBIOSIS
Symposium artist talk & augmented catalogue.
Augmented catalogue
Forum des images Paris
ISEA2023 France, 2023
International Light & Art in Public Spaces
Visit Amsterdam & Rotterdam by LAiPS
Presentation Lightfall Amsterdam
Round table discussion about Light Art in European cities together with the cities of Lyon, Oulu, Torino,
Eindhoven & Rotterdam.
Hotel New York, Rotterdam, 2023.
HGLO Foundation
Henk van der Geest Fonds/ Prins Bernard Fonds
Webinar artistic research Titia Ex
ILO - Instituut LichtOntwerpen 2023
LUCID
Kunstkerk & Dordrechts Museum 2023
Museumstraat 65, 3311 XP Dordrecht, Netherlands
www.kunstkerk.com
Collected Light Volume 1: Women Light Artists 2022
Release Publication Soshiro Gallery London
An inspiring collection of art that uses light as its main medium from 44 female artists from around the world.
www.lightcollective.net : Sharon Stammers & Martin Lupton.
Talent Award
Jury member GLOW 2022
https://gloweindhoven.nl/glow-talent-award/
The Art of Light in Public Space, artistic research, 2022
LUCI Coffee Break with artist Titia Ex
Webinar, moderator Jessica Ferey, Deputy Director of LUCI.
LUCI Asssociation, Lighting Urban Community International, Lyon
Kunst van het Licht
Speaker at the OVLNL Symposium 2022
Organisation: NSVV, OVLNL, Acquire Publishing
Location: Auditorium TU/e Eindhoven
Urban Skin ~ GLOW Festival 2022
Awakening of Mary video projection on transparent canvas
Loom Light permanent monument of light
https://gloweindhoven.nl/project-category/lichtkunstwerken/
October 19, 2022
Artist Talk Oude Kerk
in collaboration with Red Light Arts & Culture
Special evening opening Oude Kerk during sunset.
September 24 till October 23, 2022
The Walk - Oude Kerk Amsterdam
In the Oude Kerk, light and illumination have had an important and often symbolic meaning throughout history. This autumn, artist Titia Ex presents her light artwork The Walk in search of a meaningful relationship with the church space. A large globe shape hangs in the axis of the church. The lights enhance the dynamics of the space, then again the work accentuates the hushed atmosphere. Ex draws on Dante Alighieri's stories about his journey to and through the underworld. In his book La Divina Commedia, he describes a desperate quest through a dark forest full of torments in search of happiness and meaning.
https://oudekerk.nl/en/programma/titia-ex-the-walk/
Kunst laat het LUMC zien 2022
Art collection of the Leiden University Medical Center.
The memorial centre in the hospital was realised by Titia Ex.
The video Polderlicht is part of the permanent collection.
https://www.lumc.nl/org/kunst-in-het-LUMC/
Artist Talk MACBA Museum of Contemporary Art of Barcelona
Presented by the 27th edition of the International Symposium on Electronic Art, ISEA Barcelona 2022.
An annual event worldwide dedicated to the crossroads where art, science, technology, and society meet.
https://isea2022.isea-international.org/themes/
Creative thinking in public spaces
Seminar Game Design HKU
University of Arts & Media, Utrecht 2022
The Way to Glow
GLOW Academy
Mentorship students of the TU/e and Fontys University of Applied Sciences
TU/e innovation Space Technical University Eindhoven 2022
Lightfall
Installation art work
Marineterrein, innovation lab for urban challenges
Admiralty shipyard building (1655)
1018 JA Amsterdam
Dolment Light
New content for the installation Dolmen Light in the Hondsrugtunnel, based on the colors of the Ukrainian flag; celebration and mourning.
Municipality Emmen
Loom Light (Nevel Licht) Havenhoofd, 5611 VB Eindhoven
The monument Loom Light has been opened by the Mayor John Jorritsma of Eindhoven and two of the children from Jan Zwartendijk, Edith (1928) and Rob (1939).
In attendance were several descendants of rescued Jews, including the daughter and grandson of Nathan Gutwirth. Dutch citizen, 23 years old at that time and student at the Telshe Yeshivah in Lithuania, and the granddaughter of the Polish refugee Abraham Liwer. Thanks to the visa, he was able to rescue his wife and daughter from a Soviet camp in the Urals.
Glowing Nature | Light Challenge Ambassador 2021- 2022
Cooperation between universities, businesses & government in the field of health, energy & biodiversity.
Prototypes student teams LUNA Nights Leeuwarden 2022
Finale Floriade Almere 2022, plot 123.
https://www.lightchallenge.eu/
Another Light Inspiration evening
Trial set-up of Broken Light by Rudolf Teunissen and Rob Kruizinga at Lightwell. The aim was to look at the use of artificial light in public space from a different perspective. In the present of the Traffic & Public Space department, project management Amsterdam - Nieuw West and urban planners from the municipality of Amsterdam.
[d]arc awards London
Loom Light is shortlisted for the [d]arc awards.
https://darcawards.com/portfolio/loom-light-netherlands/
The Hague Highlights
Revealing The Hague's icons and their hidden stories with light.
https://thehaguehighlights.nl/
A Thin Line by Titia Ex
Palace Kneuterdijk
Kneuterdijk 20
2514 EN Den Haag.
Placemaking after Dark
The Art of Light, lecture & light-walk, UTL LAB Domain Creative Business, University of Applied Sciences Inholland.
Amsterdam-Noord
Utrecht Lumen (ongoing)
Utrecht Lumen offers guided tours that take in various artistic light installations.
Halo
Minrebroerderstraat 21
3512 GS Utrecht
https://www.discover-utrecht.com/location/saint-willibrord-church
The Art of Light, artistic research
Creating light awareness - with Placemaking Team, consisting local residents & entrepreneurs, University of Applied Sciences In-Holland and the City of Amsterdam.
Buikslotermeerplein area Amsterdam-North
postponed
Art of Light Masterclass
Light Challenge Glowing Nature
Stedelijk Museum Amsterdam
https://www.lightchallenge.eu/
Kunstwerkweek TU-Delft 2021
Landscape workshops & lectures week with first year students of
Architecture, Urbanism and Building Sciences, Delft University of Technolgy.
Moved by Light
Glow Festival Eindhoven 2021
Blue Moon, Delflandplein, Amsterdam (ongoing)
Redevelopment and reintegrating of my 1997 artwork in public space - in collaboration with urban planners of the Municipality of Amsterdam, Art in Public Space Nieuw-West & residents and entrepreneurs from Amsterdam Nieuw-West.
Light-Sensitive Walking Buikslotermeerplein area Amsterdam - North
Creating light awareness in places where private and public light meet - with students from the Amsterdam University of Applied Sciences, Master Digital Design and residents ambassadors of the neighborhood.
Marga Minco Monument, Breda
Creating a vision of the future 'Marga Minco Square'. Marga Minco (b. 1920) is an internationally- renowned Dutch author, known for her literary work relating to the Holocaust, in a minimal amount of words - assignment of the Marga Minco Square Committee of the Municipalty of Breda
Mentor of various visual artists and designers - assigned by Cultuur & Onderneming (Culture & Entrepreneurship), knowledge centre for entrepreneurship in the cultural and creative sector.
Placemaking Webinars
Topic Titia Ex: How Placemaking with light art can help activating places in the city?
Stefan Bodecker, Paco Bunnik, Okrah Donkor, Pim Evers, Titia Ex & Fred Kent (PPS).
https://www.bf-as.nl/webinar-placemaking
International Day of Light - UNESCO | Light Art Manifesto
100+ artists including fuse*, HC Gilje, Refik Anadol, and TUNDRA in the first-ever Light Art Manifesto.
Published on the UNESCO International Day of Light, it calls for better curation and more acknowledgment of the genre's pioneers.
http://www.lightartmanifesto.com/
Better Factory Europe
Knowledge Transfer Experiments | matchmaking process between Manufacturing companies,
Artist and Tech suppliers.
https://betterfactory.eu/
Flower of the Universe
Luminous - Asia Culture Center (ACC) - Gwangju, South Korea
in collaboration with the Light Art Collection
Silkscreen on glass by Titia Ex OODE Gallery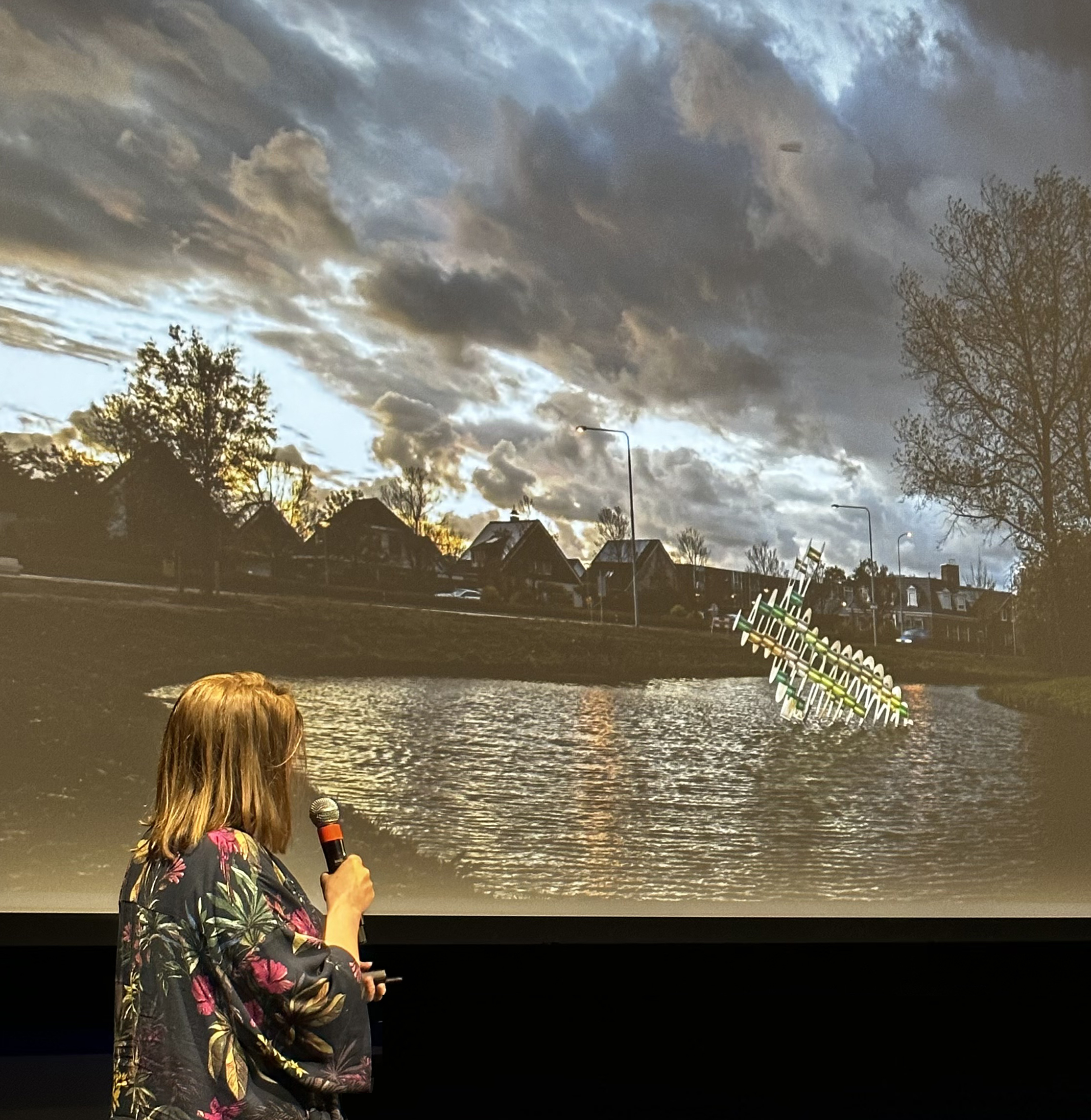 Artist Talk Titia Ex ISEA2023 Paris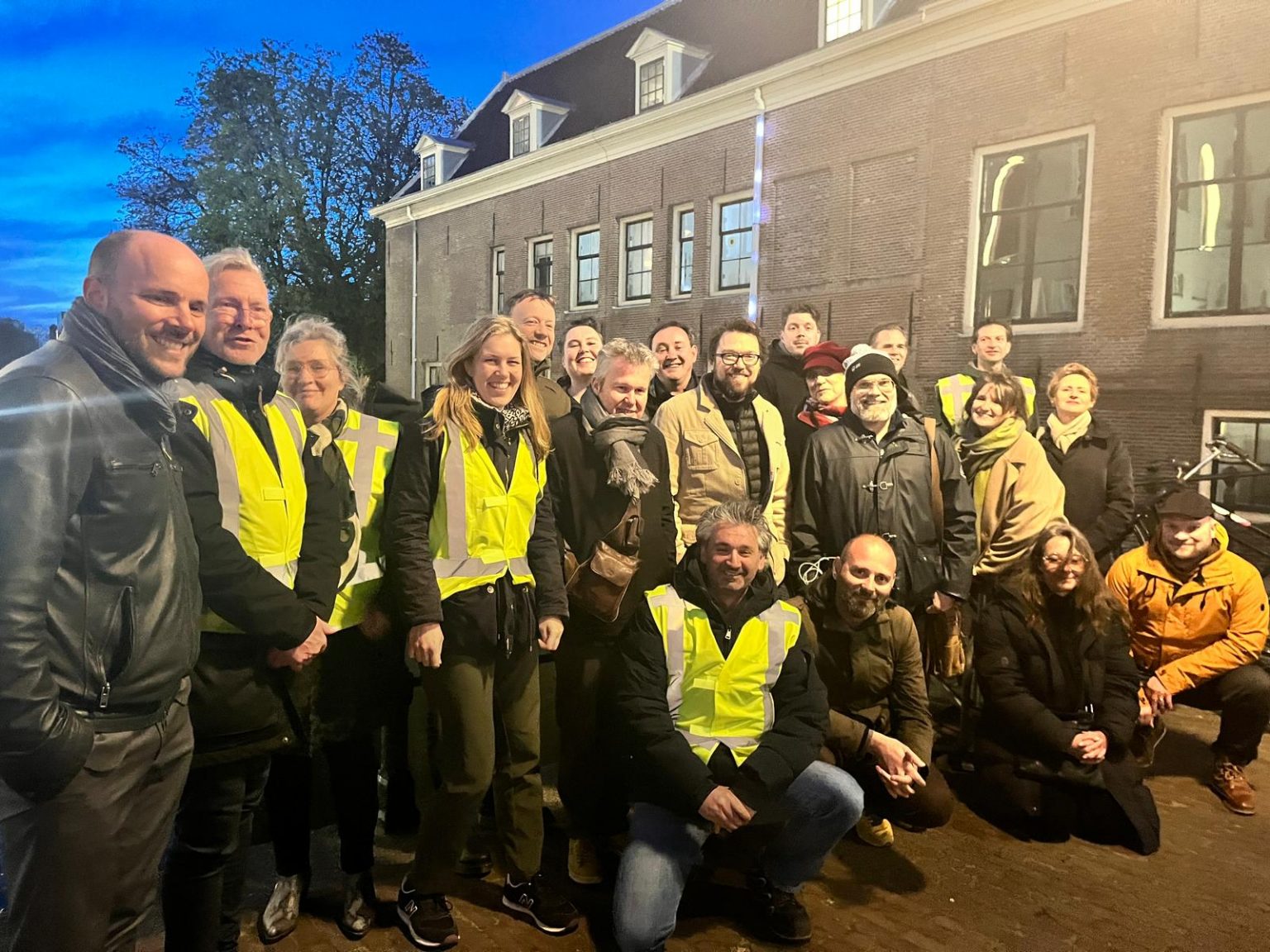 ©LUCI_LAiPS-Lab (cities of Lyon (FR), Oulu (FI) & Turin (IT) visits Amsterdam in front of Lightfall
Groupshow Atelier Néerlandais Titia Ex, Iris van Herpen and in the mirror Manuela Luchtmeijer.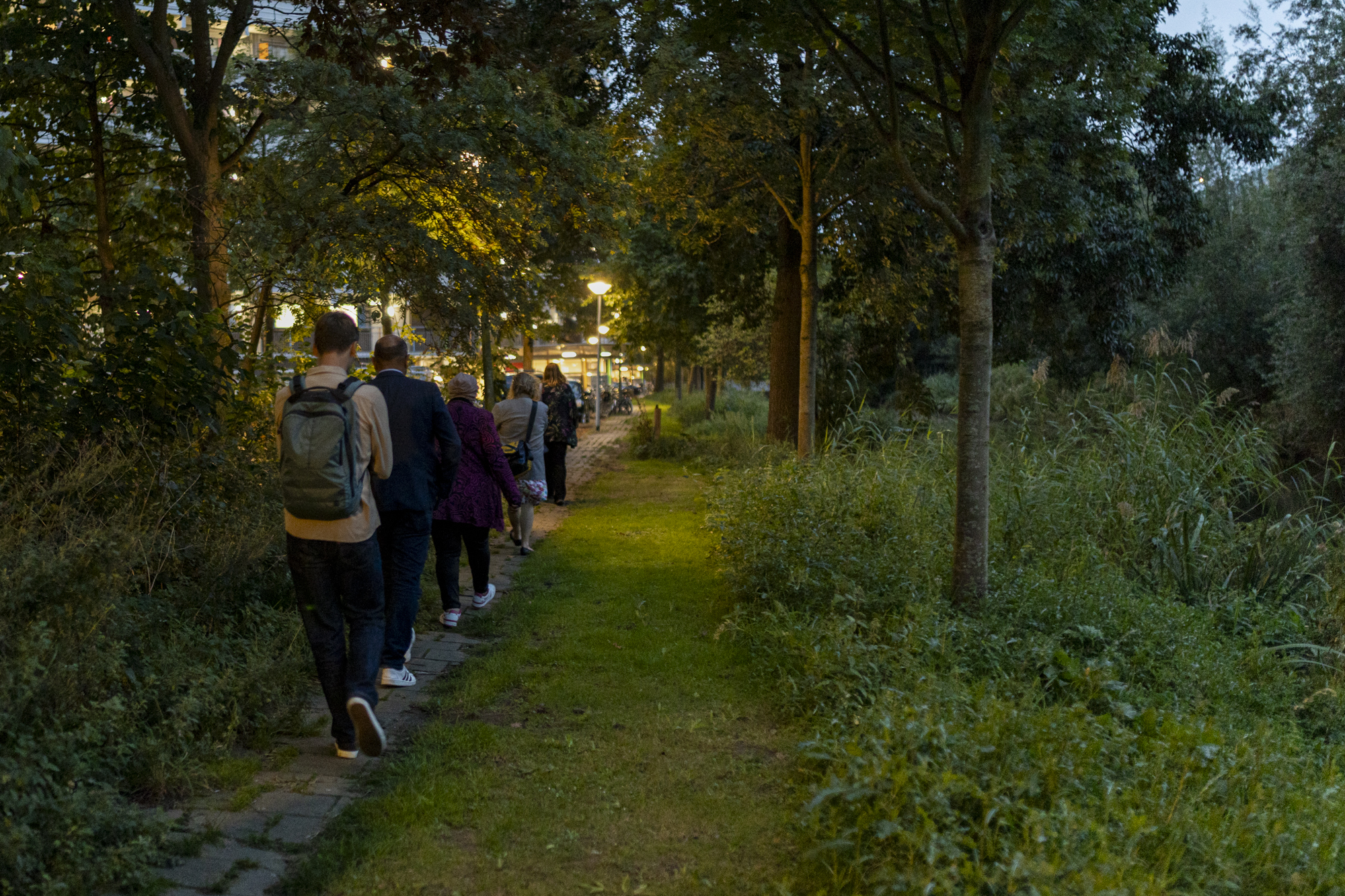 Light sensitive walk with District Committee Amsterdam-North Photo: Benny van der Plank